PoolSense
Troubleshooting
My PoolSense is offline
My readings seem incorrect
My PoolSense transmits inconsistently
I keep getting emails that my data is going to expire
Book a service
My PoolSense is offline
1. Why is my PoolSense not transmitting?
If your PoolSense device has stopped transmitting you may see a message saying, for example, "Last seen 36 Hours ago". Please follow the Video tutorial here or follow these steps to reset the device:
1. Please hold the device in an elevated position for the duration of the activation procedure and for an additional 30 minutes or so after the procedure to ensure that the downlink gets through to the device. If you have a top story in your house that is perfect, otherwise, you can just hold it up while activating and then put the device somewhere high, we recommend a meter or 2 above ground level. This will only be required for the initial activation/reset downlink.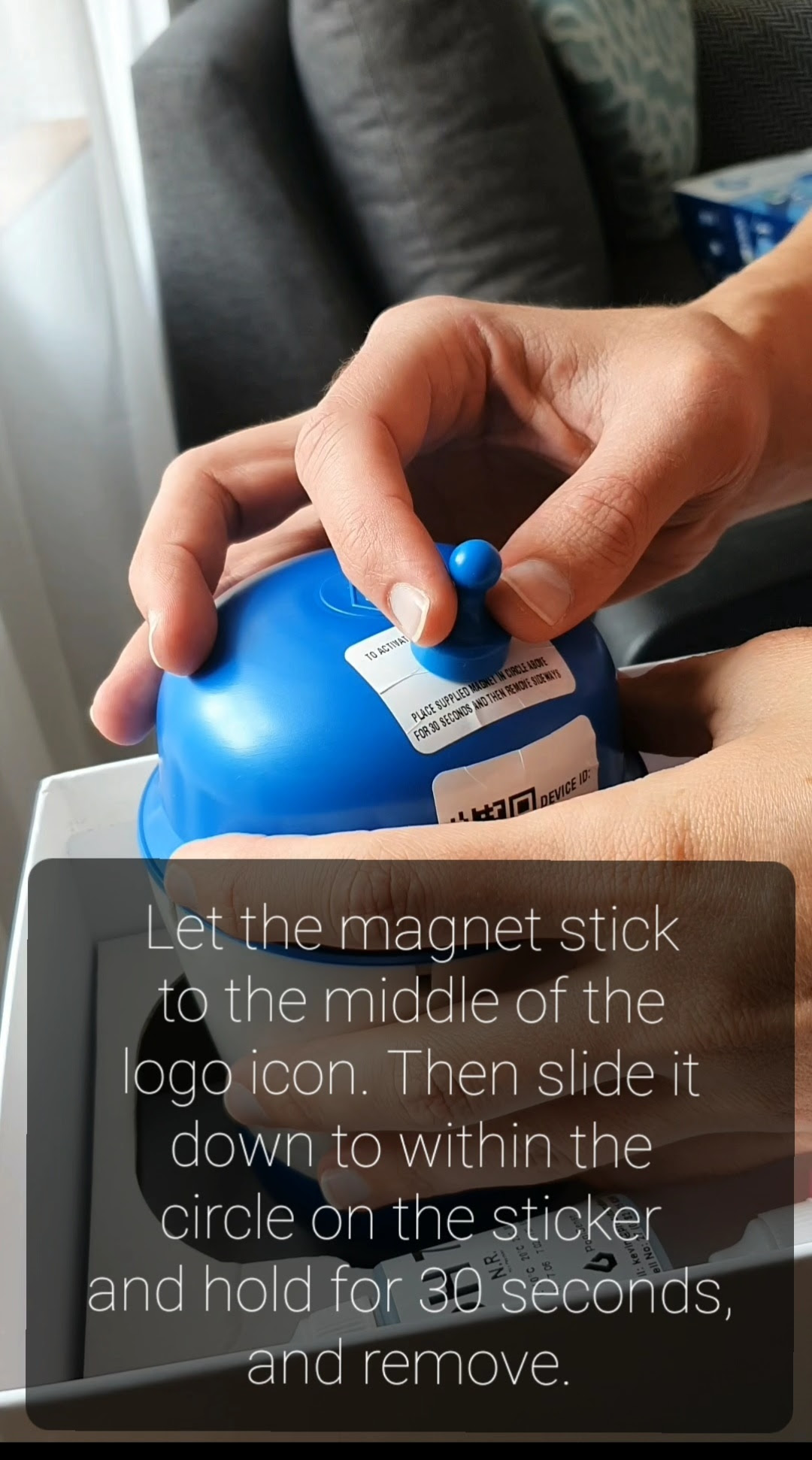 2. Place the magnet you received in the PoolSense box on the logo icon, on the top of the device. Then, slowly pull it down towards the point indicated by the circle on the sticker. Keep it there for 20-30 seconds and remove it.
3. Wait 1 minute.
4. Keep the magnet safe with the calibration fluid bottles.
5. Check your smartphone for a push notification on your PoolSense app confirming that your device has been activated.
If this did not work, please read the next section.
---
2. I've tried the magnet, it is still not transmitting. NFC Scan needed.
Thank you for bearing with us while we get you back online.
Note: Not all phones have NFC scanners, if yours does not have one, please proceed to log a ticket with us by selecting the TALK TO US button on the app, otherwise p
lease proceed to the next steps (video tutorial):
1. Open the PoolSense app and select the three dot menu icon in the top right-hand corner of the app.
2. Select NFC Scanner and scan your PoolSense device by holding the back of the phone to top of the dome.
3. Please do this 3 times, a few minutes apart.
After you have scanned the device, please proceed to log a support ticket with us using the TALK TO US button on the app.
---
3. Still not transmitting after elevated magnet reset and NFC ?
Kindly log a support ticket with our dedicated support team by using the TALK TO US button in your PoolSense app.
---
My readings seem incorrect
My PoolSense transmits inconsistently
I keep getting emails that my data is going to expire
Book a service
Haven't found the answer?
Log a support ticket by clicking on the TALK TO US button on your PoolSense app, or